Overview
This page will be regularly updated as the project progresses.
The Green Stories Project in association with Herculean Climate Solutions, the Climate Fiction Writers League and Change Agents UK are preparing an anthology of short stories to be made available at no cost to the thousands of delegates and attendees of COP27. We want to present the top climate solutions wrapped up in engaging stories to hook the reader. Each solution will be rated (Top Trumps) style on cost, location, risk, climate mitigation and adaption score.
Between now and November 2022 we will be bringing together sustainability experts and experienced writers to put together the anthology. If you can help in this exciting project as a writer, sustainability expert, publisher, or graphic arts (for the illustrations), funding etc. then please get in touch: D.A.Baden@soton.ac.uk
Sustainability and Climate Experts
The team of experts currently includes the following:
Help us Choose
We are keen for climate and sustainability experts and relevant scientists to share with us what they think are the optimum top climate solutions we should be promoting to COP27 delegates. Also, we'd love feedback on the solutions we have already suggested as suitable for inclusion. How would you rate them?
Link to survey for feedback (this survey is being updated regularly as we put together information so feel free to revisit) or simply email greenstories@soton.ac.uk
For Writers
Terms for writers:
We are seeking funds for this exciting project and if we succeed we can offer a fee to writers of stories we include/adapt (expect between £200-£400) and a free manuscript appraisal from the Literary Consultancy to get the story in the best shape possible. If we don't, we can still offer feedback from editors and sustainability experts on your story. If we manage to source a publisher there is potential for a publishing deal. If not, we will publish the anthology independently, so your story will get exposure if it is chosen by our team to be included.
We prefer most stories to be <3000 words but will allow longer stories if necessary. Flash fiction also accepted – if you can capture a climate solution in an engaging tale < 1000 words so much the better! As this is for free distribution, writers will have credit for their work, but will not be eligible for royalties. They will retain rights to publish elsewhere, and if a publisher is secured for wider release then new contracts will be drawn up (with potential for royalties).
Advice for writers
We are looking for stories set anywhere on earth and set in the present, near future or recent past. The exception might be a story set in the past that clearly showcases a climate solution we can adopt today. Please check out the story briefs below for which we need writers. Some already have a clear brief in terms of the story and/or technical aspects, but others are still quite open and you can use your imagination, and contact the relevant experts to help you write an engaging story that sells the solution to readers while keeping them entertained. We are looking for stories set across the globe and with a clear call to action for the targeted readers: COP 27 delegates. We should know if we have funds by 8th July so that is a good deadline to aim for to submit, but we'd welcome stories sent in as soon as you have them, even if in draft form, so we can offer feedback as needed. We suggest writers to check their stories before submitting using Prowritingaid. They have free and paid versions and are the best writing software we know to help improve grammar, spelling and readability. Please email stories to greenstories@soton.ac.uk via story template below:
Story briefs are being added/updated regularly over the next few weeks.
Existing Stories
The following stories have been written already. Many are finalists/winners of previous Green Stories short story competitions, and we hope to adapt them on the basis of additional input from relevant experts in the field and fit the structure of the anthology.
Citizen Juries and Personal Carbon Allowances (written)
Mangrove Terraces (complete)
Female empowerment/reduce consumption/sharing economy (complete)
Glaciology chapter from Ministry for the Future by Kim Stanley Robinson
Story on sustainable agriculture/farming (1st draft complete)
Story about Solar Shade (may not use)
The Pitch (to be adapted)
Wildlife gardening/composting toilets/anti-consumption (to be adapted)
Seagrass planting, coral planting, plastic clearing, sustainable travel (being written)
Greening the desert (first draft complete)
Carbon capture (complete)

The Ocean as a Nation (being written)
Stories to be written (with a story brief)
These story ideas already have a brief which you can base your story on. Consider the story brief below when writing your story.
Nature versus Technology
Floating solar panels
Carbon offsetting app and/or carbon footprint calculator
Eco building
Putting out coal seam fires by using fracking pumps to pump in water.
Climate solutions needing stories
Feel free to write stories on other climate solutions.
We will judge ideas against 4 questions:
1. Will it work?
2. Will it do a million tonnes? (of capture, avoidance, sequestration, abatement or removal – or a broad equivalent)
3. Is it a genuine negative emission (this wipes out a lot of the alternative fuel project like hydrogen, unfortunately)?
4. It is still worth doing in a runaway global warming world?
We prefer to focus on projects that fulfil these requirements, at single sites or as assemblages of many thousands. Projects that improve efficiency on luxury items don't cut it.
There are 3 big tasks to do
1. Roll out renewables for everything, electrify everything, no more fossil fuels
2. Drawdown the CO2 in the atmosphere – really big nature based solutions, plus the big machine systems
3. Refreeze the arctic.
We'd like to concentrate on 2 & 3 as renewables are more of a done deal. They are harder and we need to start. If we only do 1, it is not enough.
Useful resources
Project Drawdown has plenty of ideas to work with
IPCC has plenty of resources. For example Figure SPM.6 (p46) of the report shows what demand side factors will reduce emissions. Figure SPM.7 (p50) of the report provides an overview of mitigation options and estimated ranges of costs and potential.
XPRIZE: Elon Musk provided $100 million for carbon dioxide removal projects. A set of stories about a selection of these 15 milestone winners might be a good start.
Climate Tech VC provide news on cutting edge businesses in their newsletter
Stripe cover carbon dioxide removal projects. There are some detailed project descriptions in this collection, some of which have been funded
Climaccelerator: is an EU programme to encourage a very wide range of start-ups in the carbon removal space
Some of the winners and finalists of the Earthshot prize are interesting
https://climatelaunchpad.org/ have churned out thousands of seedling enterprises and a few quite good projects
A website of carbon removal activities
Lots of Ocean info here
Carbon plan is a good reference site
There are some great videos here, and a few technologies that might make the cut.
The radio 4 programme and associated book 39 Ways to Save the Planet has some great climate solutions. One with great potential are floating solar panels. Others include: switching to metrics of success that include planetary health such as switching from GDP to a well-being or happy planet index; sea-grass as a nature based carbon capture solution; and empowering women. They also have lots of solutions relating to eco-buildings.
Radio 4's Positive Thinking also presents climate solutions that are assessed by experts such as on-demand buses or how to ensure longer term thinking and better governance, e.g. through more equitable leadership
Vision for Anthology
The aim is to compile an anthology of short stories that showcase real and potential solutions to the climate crisis. We are in contact with organisations who are in position to distribute a free downloadable eBook to the thousands of delegates attending COP27 in November 2022. This UN climate change conference is a follow up to COP26 and takes place in Egypt. The aspiration is that delegates and attendees can read the story & think, 'yes, I can imagine something like that happening in my country'.
We hope to source a publisher, but if we don't manage to do this in time for November 2022 we will publish via the imprint Habitat Press which was set up by Denise Baden as means to independently publish fiction that falls under the Green Stories project. However, we may still publish an updated version at a later date to the wider public if we secure a publisher's interest. With the networking and interest this project has already received, we are sure there will be many media opportunities to help market such an important work.
The expert team will build on their research expertise and networks to devise around twelve climate solutions and create a story brief for writers to embed into an engaging narrative, with appealing characters and story arc. As a way to engage readers, each climate solution will be rated using a graphic similar to 'Top Trumps' using factors such as CLIMATE ADAPTATION; CLIMATE MITIGATION (amount of carbon captured/avoided); SPEED; COST; RISK; LOCATION (have map); SOCIAL JUSTICE (based on equality, diversity and inclusion). The score card could indicate who/what is required for it to happen with clear symbols. If it's money/investment then have $; if regulation is required, have government building symbol; if it's just a conversation, symbol can be a couple of heads talking; if it's research, a mortarboard hat etc. As this is an eBook the reader can click on the graphic to get more information on each symbol.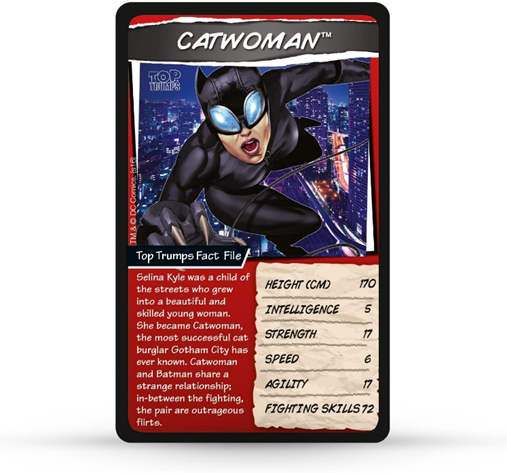 We will include a distribution of different types of projects to reach a range of personality types and values. Ideas can be categorised e.g. QUICK WIN, GAME CHANGER and AUDACITY (high risk, high cost, high gain projects). As well as the eBook, we also hope to produce associated 'Top Trumps' cards to hand out to attendees and delegates at COP27.
Having a game like this (COP Trumps?) would provide an entertaining means to engage a wider audience in green solutions. We'd love to hear from any educational establishments or organisations interested in communicating climate solutions in innovative ways to partner with us to take this idea forward. Please email D.A.Baden@soton.ac.uk if you can help.
Draft Timetable
May/June 2022
We will establish suitable contracts for individual writers.
The expert team decide on key climate solutions and prepare the story briefs.
We will liaise with writers to allocate writers to story briefs and writers will commence writing the stories.
We will employ a researcher as a resource for writers to call on to source more technical information where required. Funds available from July for the researcher, but in the meantime we will provide expert contacts for writers to make an early start.
In June, Denise Baden will host a virtual workshop sharing tips on how to write for a cause (without being preachy). This is also an opportunity for writers to share their drafts and get feedback on their stories.
June-August 2022
Once each story is complete in first draft, the relevant member of the expert team will assess the story for technical accuracy, assign ratings for the graphic and suggested changes to the writer if necessary.
We hope to partner with a literary consultancy who can offer manuscript appraisals and critical feedback to help writers to polish their stories.
Source supplier for 'Top Trumps' cards.
July – September 2022
Once stories have been amended to improve literary value, engagingness to readers and technical accuracy, we will ask our expert team to assign 'Top Trumps' rating to each story and employ a graphic artist to work on the graphics to accompany each story.
The graphic artist will also work on the cover design.
Our researcher and expert team will prepare a webpage for each solution where readers can follow up technical information and find out how to progress the ideas that take their interest. The researcher will add QR codes to stories and cards that link to relevant website pages.
September – October 2022
Assess resulting anthology and decide upon final stories, order and structure.
Edit, proofread, and typeset anthology and prepare for publication and distribution.
November 2022
EBook will be distributed to COP 27 delegates.
November 2022 onwards
Team will track visits to websites to report back on impact.
We will follow up publication and media opportunities.