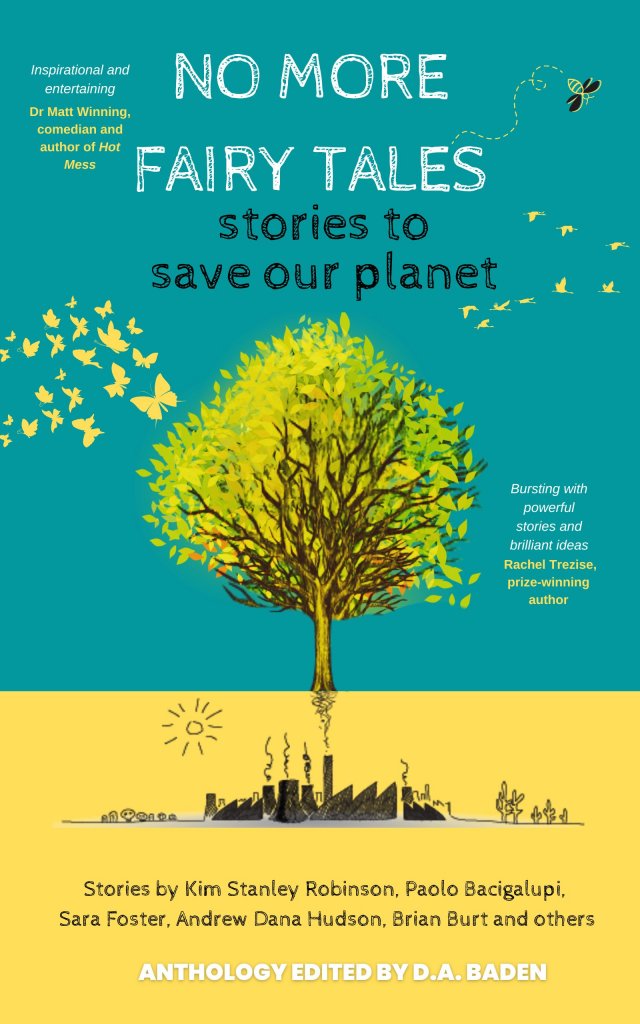 The Green Stories Project, in association with Herculean Climate Solutions brought together sustainability experts and experienced writers (e.g. Kim Stanley Robinson, Paolo Bacigalupi, Sara Foster and others) to compile an anthology of 24 top climate solutions wrapped up in engaging stories.
We made these available at no cost to the thousands of delegates and attendees of COP27. The hope is they will be inspired by solutions in the stories and think 'I can make something like that happen in my country.' Each story has an associated webpage accessed via a QR code with more information on how we can achieve the climate solutions proposed.
Buy eBook direct here. Paperback available now on order from your bookshop, via Amazon or direct from the publisher. If you can help to promote this anthology, then please get in touch: D.A.Baden@soton.ac.uk
Free 4-story mini-taster is here.
A SoundCloud with audio versions of some of the stories is here.
Core team
Denise Baden, Professor of Sustainable Business at the University of Southampton, founder of Green Stories Project and eco-fiction author
Steve Willis: Director at Herculean Climate Solutions and chemical engineer.
Jerry Joynson: Director Herculean Climate Solutions and Cquestr8 Ltd.
Martin Hastie: comedy writer
The team of experts includes the following:
Professor Ken Collins, Ocean and Earth Science, University of Southampton;
Jon Copley, Professor of Ocean Exploration and Science Communication, University of Southampton
Joerg Wiedenmann, Professor of Biological Oceanography, University of Southampton.
David Fell, Brook Lyndhurst sustainability consultancy;
Dave Goulson Professor of Biology, University of Sussex, and founder of the Bumble Conservation Trust;
Dr Kevan Manwaring, Senior Lecturer in Creative Writing, Arts University Bournemouth;
Dr Stephen Martin Hon, president of the charity Change Agents UK', WWF Fellow;
Prof William Scott, NAEE chair, University of Bath; Arran Stibbe, Professor of Ecological Linguistics, University of Gloucestershire;
Alex Templeton Community Infrastructure Group CIC;
Stephen Turnock, Professor of Maritime Fluid Dynamics;
Climate Fiction Writers League
Lauren James: Founder of the Climate Fiction Writers League, and on the board of the Authors & Illustrators Sustainability Working Group through the Society of Authors. CFWL helped to source authors and advise on process.
Thanks to our beta readers: Alastair JR Ball, SolarPunk Stories; Bridget Blankley; Nancy Houser-Bluhm, author of Whispers for Terra; Jenny Moroney; Liz Ottosson; Anneliese Schultz, MA, MFA, writer; E.A. Smiroldo, author of The Silent Count.
Change Agents UK sponsored £400 towards stories for the anthology.