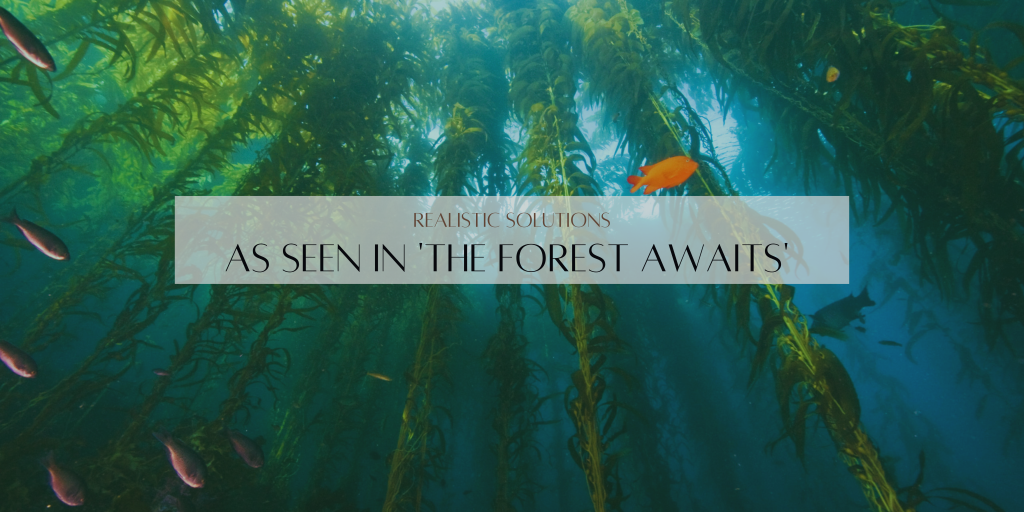 Navigation
Read the first page from the story below:
The salty sea air is like the smell of home to Maris. The waves a sound she'll never forget. It's been fifty years since she first took a boat to this coastal forest – back then, it had been more of a nursery than a forest, and she'd been on a motor-run fishing vessel that could only fit five or six students, including her and Jakob, alongside the crew. Now, the wind-sail boat moves seamlessly across the waves, and is teeming with tourists, researchers, and divers.

Maris sits still, content, wrapped up warm with a flask of tea in hand, as sightseers mill around her. Her granddaughter Sorcha has gone to find some food for the journey across. She's heard the hand-cut-kelp soup is quite something, even if she'll never really see the forest itself as a food source. But, things change, and the Advisory Group made a good case for continuing sustainable harvest alongside species management, which so far, seems to have been a success with little impact on the ecosystems. And nowadays, cheap and sustainable food sources aren't to be scoffed at.

To her left, a guide is explaining the origin of the Kelp Forest to a school group, and Maris listens distantly, enjoying the collective wonder as the guide explains the process of planting and restoration. 'The famous coastal forests began their restoration journey as nurseries of seedlings sequestering around a million tonnes of carbon every year, on their journey to tackle climate change. Now, the forests equal peatlands, forests, and soils on the land as carbon stores, and sequester over six million tonnes of carbon each year, with marine environments and blue carbon around Scotland's coast altogether responsible for sequestering over forty million tonnes. Over the years, the forests have not only helped fight climate change, but have provided lucrative and sustainable opportunities for divers, harvesters, fishers, and tourists alike.' Maris notices a few of the harvesters and researchers fully kitted out in their gear at the rear of the boat, preparing for their dives into the forest. The guide continues. 'Here we benefit from special marine protected areas, where dredging and bottom-towed fishing and trawling, are no longer allowed. This ensures forests can continue to be a blue carbon haven, with wildlife populations thriving, and still allowing creel and other fishing industries to continue sustainably. Dr Taylor and her husband, founders of the Kelp Forest Restoration Project, wanted the forests to be not only environmental successes, but sites for education and respite too. She wanted future generations to be able to enjoy and experience a legacy of what's possible when people, communities and Government, come together for a better world. That's why we're able to bring you here today.'

Lyndsey Croal 'The Forest Awaits'.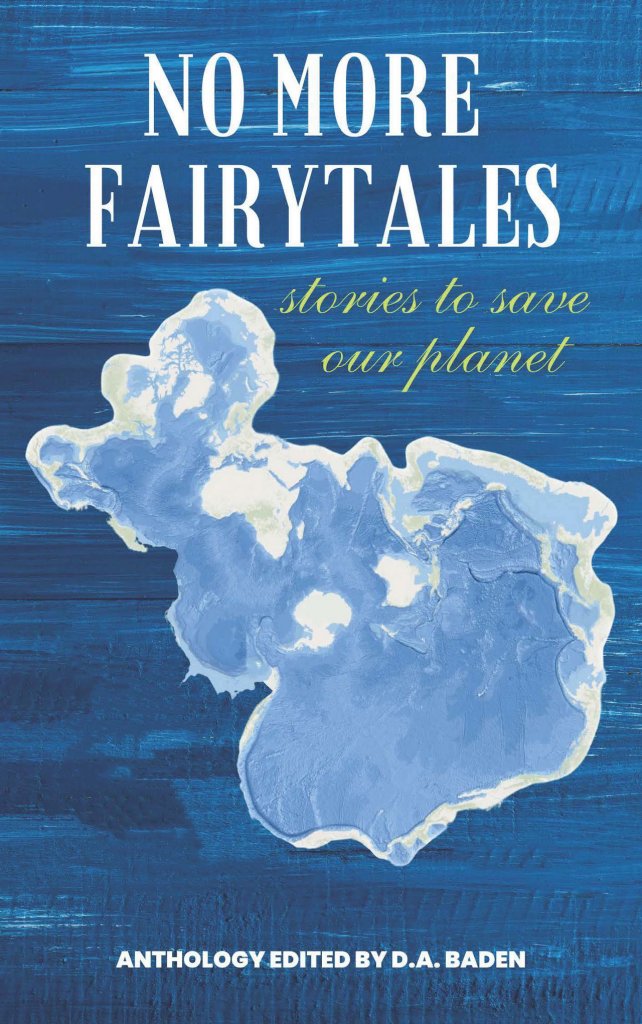 Meet the author: Lyndsey Croal
Lyndsey Croal is a Scottish Book Trust New Writers Awardee, and her work has been published in over fifty anthologies and magazines, including Mslexia's Best Women's Short Fiction 2021, Canongate's Imagine a Country, and Shoreline of Infinity Magazine. Her debut climate-themed audio drama 'Daughter of Fire and Water' was produced by Alternative Stories & Fake Realities and was a 2022 British Fantasy Award finalist. Her professional experience is in climate and nature policy and advocacy, and she currently works at WWF Scotland. She enjoys exploring climate and environmental themes in her writing and is interested in how fictional stories can offer solutions or inspire future action. Find her on Twitter as @writerlynds or via www.lyndseycroal.co.uk.